Autumn is my absolute favourite season.
Some people say that this season has something nostalgia, but I just love the mixture of the weather between cold and still warm, I love the beautiful orange, red and yellow colour all around, in fact, I love everything in the autumn.
But how to get in autumn mood when we have a really tough time full of stress or studying or we have to stay at home? These 5 really easy and cheap methods should bring the autumn feeling to you:
1. Light a spicy scented candle
Light an aromatic candle with an scent which reminds you of autumn like pumpkin, fir, cinnamon, baked apple, etc.. I love to light an baked apple candle and read a book and then my world is perfect :)
You can buy some expensive one
here
or
here
and my absolute favourite and very cheap one are from IKEA! Just click
here
!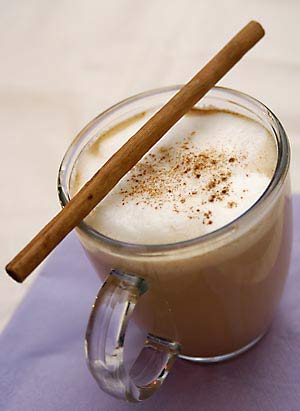 2. Drink a spicy drink (tea)
I love to drink tea when it's getting colder outside, especially a Chia Tea suits perfectly in this season.
If you don't like Chia Tea than I can recommend a tea with typical christmas spices. If you don't like to drink tea, then what about a Chai Tea Latte? ;)
3. Use red, berry and brown lipsticks and eyeshadows
Why shouldn't we transform our appearance in a more autumn look? I think when it's getting colder outside then a darker eye makeup looks so much better than in the summer. Hence, I use my brown, slightly reddish eyeshadows and my red and berry lipsticks (they don't have to be intense) and they transform your appearance in a autumn look!
4. Wear your favourite boots and skirt&dresses with tights
No, I don't mean this huge winter boots, I rather think about thin leather riding boots you suit perfectly to every single outfit! Additionally, the boots keep your feet warm in this slightly cold weather! Also, there is no better way than to combine summer with winter by wearing your favourite skirts and dresses with tights. So, you don't have to miss your summer dresses, but it is still warm :)
5. Decorate your room!
The last but very important thing is to decorate your room in an autumn way. Just pick a few red, orange and yellow leaves from your latest walk. Collect a few chestnuts and decorate everything in your room. Also, there are sometimes some really nice decoration ideas in some stores. I have a fake bouquet of flowers with an fake flowerpot. Combined with the candles, you're room will be an "autumn land".
I hope these tips were useful & leave me a comment!!
xx