You don't have to spend a ton of money on beauty products in order to look beautiful.
There are really cheap items that fulfil the same result and that are so unbelievable cheap that it is hard to believe that these are the only items that you need.
Once you bought these peeling bath gloves, you will never have to buy any cheap or expensive exfoliation anymore. They really work like any exfoliation because the special surface of these gloves removes the skin scales really well. I bought mine in The Body Shop, but you can buy them in any drugstore. I have mine now for three years, so they definitely last forever!
These pure muslin cloths are great for deep cleansing your skin. You just wipe up the cleanser from your face with this cloth and I find that this deep cleanses my face and secondly, these cloths work like a really gentle exfoliation. You can wash them regularly in the laundry.
I don't have a clue how one call this thing, but in The Body Shop they call this the "Bath Lily". You use this after you applied the shower gel on your body, you rub this over your body and it foams up the shower gel so much more. Seriously, when you use this you just need the thinest amount of shower gel.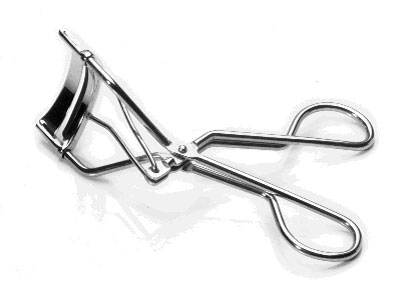 An eyelash curler is a makeup essential for everyone. It makes your lashes look AMAZING within a few seconds! I know that this item can be quiet scary for some people, but my advise is to start with using the curler not that close to the lash line in the beginning. Once you become more confident in eyelash curlers you can use it closer to the lash line. Also count until 5 when you use it. This may calm you down ;)
Nivea Creme (Generally, all "Creme allrounders")
I am going to write a blog post about my "creme all rounders" soon, but a creme that can be used on every part of your body (face, hands, body) saves so much money. One example for this is the Nivea Creme, but there exist a lot more cremes that have the same result.
I hope you found this helpfully and let me know what are your secret and cheap beauty tips?