Today I want to share with you my hand luggage, at least what I take with my on a long overnight flight beauty wise. Because of the fact that I am actually not going on an overnight flight this year, I don't have every product that I mentioned in a travel size. However, you can replace these products with your preferred one in a travel size, so that the mentioned products work as guidelines.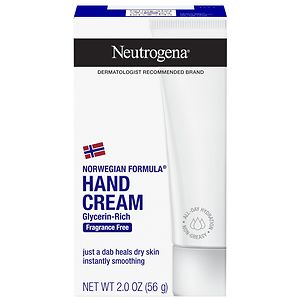 Hand cream
Because the air is so dry in a plane and my daily sleeping routine consists of a bit of hand cream, I would always take my hand cream with me. I really can not stand out dry hands!
Antibacterial handgel
Even though you can use the soap in the toilet, you never know who has touched the doorhandles and seats before you. Especially when you are working on your face or you eat something, make sure that you sanitize your hands beforehand. I can really commend the Bath & Body Works PocketBac Deep Cleansing Hand Gel

Makeup remover
It is really important that you remove your make up before you are going to sleep even though you are seating in a plane. Therefore, I would take with me the travel-sized Bioderma

Crealine Micelle Solution

Makeup Remover

for Face & Eyes 100ml and 2-4 cotton pads.
Cleanser + wet wipes
The next step, which shouldn't be skipped is to cleanse your skin. You don't want to have new pimples before arriving in your new destination. I don' have a travel-size cleanser even though I can really recommend The La Roche Posay Cleansing Mousse from the Effaclar line. Just use any travel-sized cleanser which you prefer. Take a few wet wipes with you in order to remove the cleanser without heading to the plane toilet.
Moisturizer
Because of the dry skin in the plane, it is also important to moisturizer your face really well in order to prevent it from dehydrating. However, firstly I wouldn't apply that much product on your face. When it is absorbed into your skin and your skin still feels dehydrated then you can always apply more.
Toothpaste + Toothbrush
Don't forget your teeth and brush them right before you go to sleep and in the morning. This also vanishes any bad breath.
Mascara
When it comes to make up, I don't want to take too much with me, because this is just to make me look a bit more a wale. You can still apply more makeup when you arrive in your hotel. So I take a mascara with me, because this really makes your eyes look more awake and lively.
Concealer
I apply a concealer on my pimples, redness and under eye circles in order to make my skin more flawless without appearing to be caky.Especially after a long flight, a concealer does wonders!
Lip Tone
Lastly I would take with me a colored lip balm, or also called lip tone. This can be applied without a mirror and has a natural effect, but gives a but of colour in the same time.
So this was my hand luggage. Of course, don'z forget to pack all these things in a clear zipper bag and keep all liquids that you take with you under 100ml.
Thank you really much for reading this post!
What do you have in you hand luggage on long flights?
All the best,