Inspiried by the upcoming Olympic Games in London and by Pixiwoo's post "Best of British", I decided to do my "Best of German" version. The problem is that Germany is not known for its fantastic cosmetic companies, we rather are popular for our cars (Audi, BMW, VW, Mercedes,...).
However, this is a beauty blog and therefore, I tried my best to find the best beauty companies who are internationally involved because we also have thousands of brilliant beauty companies who are quiet common here, but no one ever heard of them abroad.
I am also planning a "Best of German" in a fashion edition.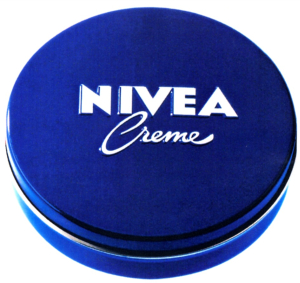 Nivea
Nivea is probably one of the most popular and oldest brands in Germany. They have a huge variety of skin products which costs from 3-10€. About two year ago they also launched a make-up line in Germany which was sadly discontinued a year ago even though the make-up was really good. The skin care, especially the classic cream in the blue packaging, was even used by my grandmother. Even though there are critics because they use paraffins, my grandmother hasn't noticed any negative aspects for 50 years! This particular creme is a absolute all rounder and can be used from every skin type.
Essence
Essence is one of the cheapest brands in drugstore and has launched his line in America and Canada too. I am not a massive fan of their nail polishes, but 1€ for a huge variety of colour is a good deal. Essence has got the philosophy not to pigment the eyeshadows too much, so that the teenagers are not wearing too much make up. I think, this is a really nice idea when I look at the 11-year-old girls in school. I really like their eyeshadow palettes, eyeliner pencil and the mascaras are absolutely amazing!
Hugo Boss Perfumes
I am totally in love with the Hugo Boss Perfumes for men and women. We all know Hugo Buss for its luxurious suits for men, but the perfumes smell as luxurious as the suits look like. I love in particular the Hugo Boss Orange. It is the perfect summer, autumn, winter and probably also spring scent that makes you feel female and glamourous.
Lavera
Lavera is the most common natural skincare line abroad, but I would say that we have a huge amount of natural skin care companies. Even every drugstore has its own natural line. I really love the lavera cleansers and moisturizers and their bath gels are amazing too. I think, it is always good to use a few natural cosmetic products, because you can make sure that there are no paraffins, formaldehydes...
Wella
Wella is one of the world's leading cosmetic supplied. There currently have launched a hair care line in the drugstores and supermarkets, so that we common people also can buy the shampoos. I am nit really sure whether I like the shampoos in the drugstore, but the ones that are just from your hairdresser are really good. They really make your hair shiner, smother and healthier, however, with 13€ they also have their price.
These were my "Best of German" beauty companies. I hope you liked this post.
Which are your favourite beauty products?
All the best,